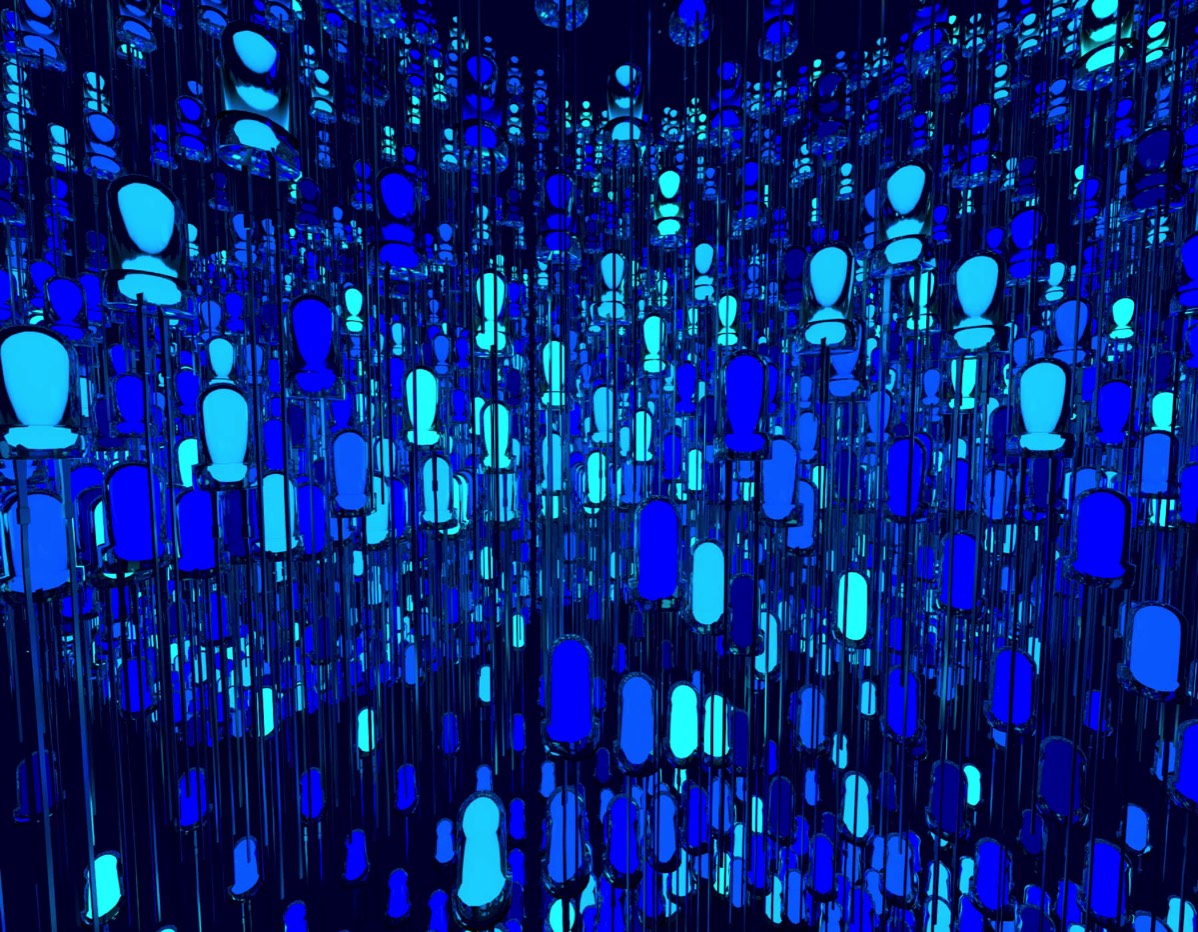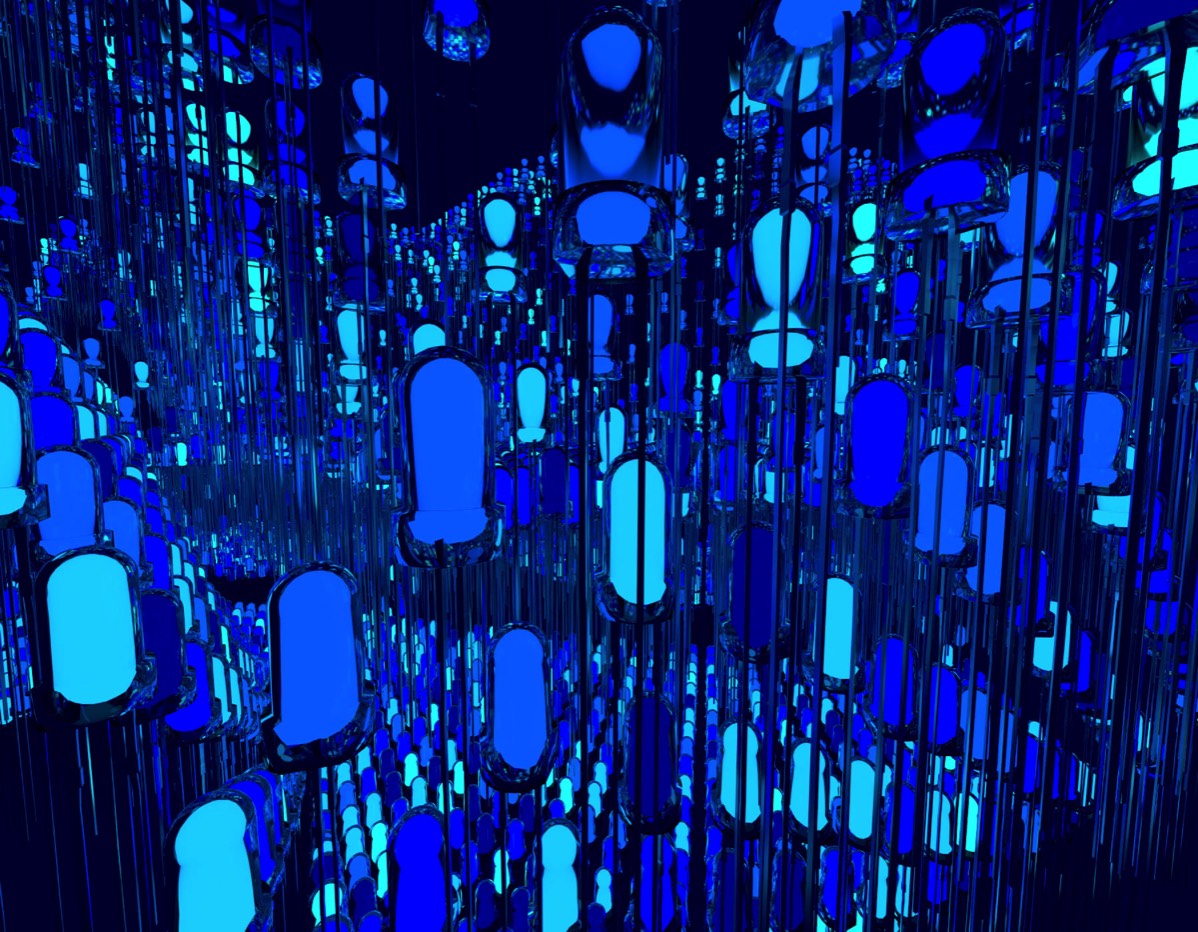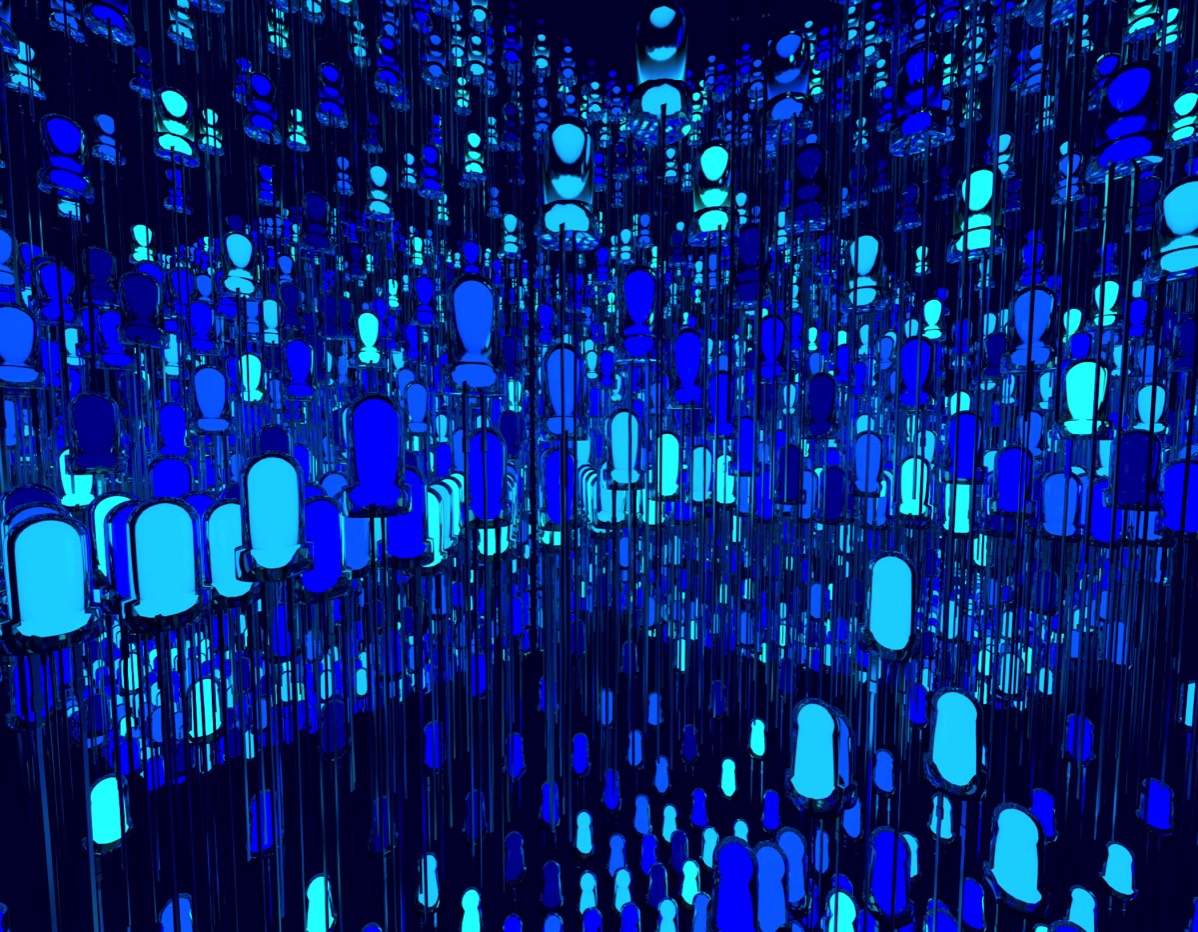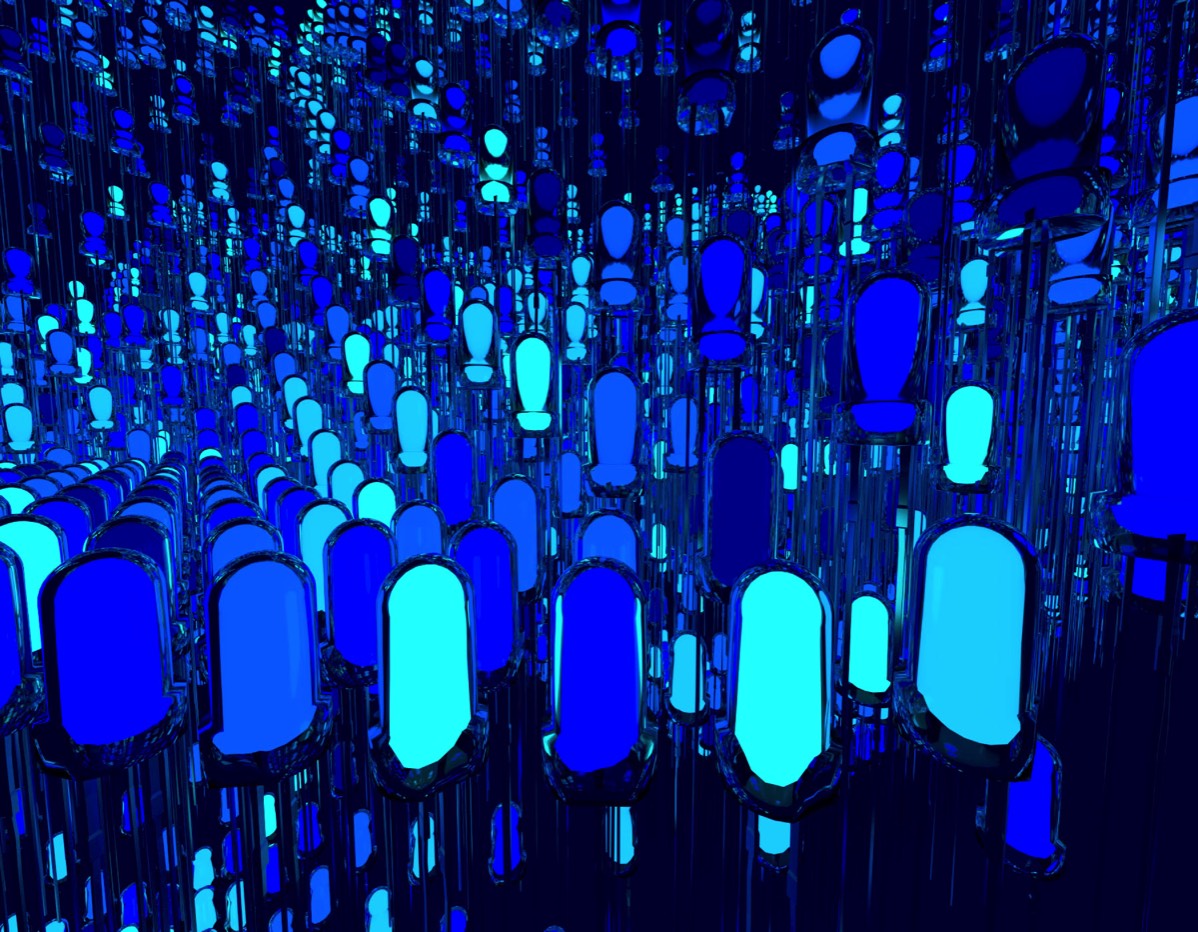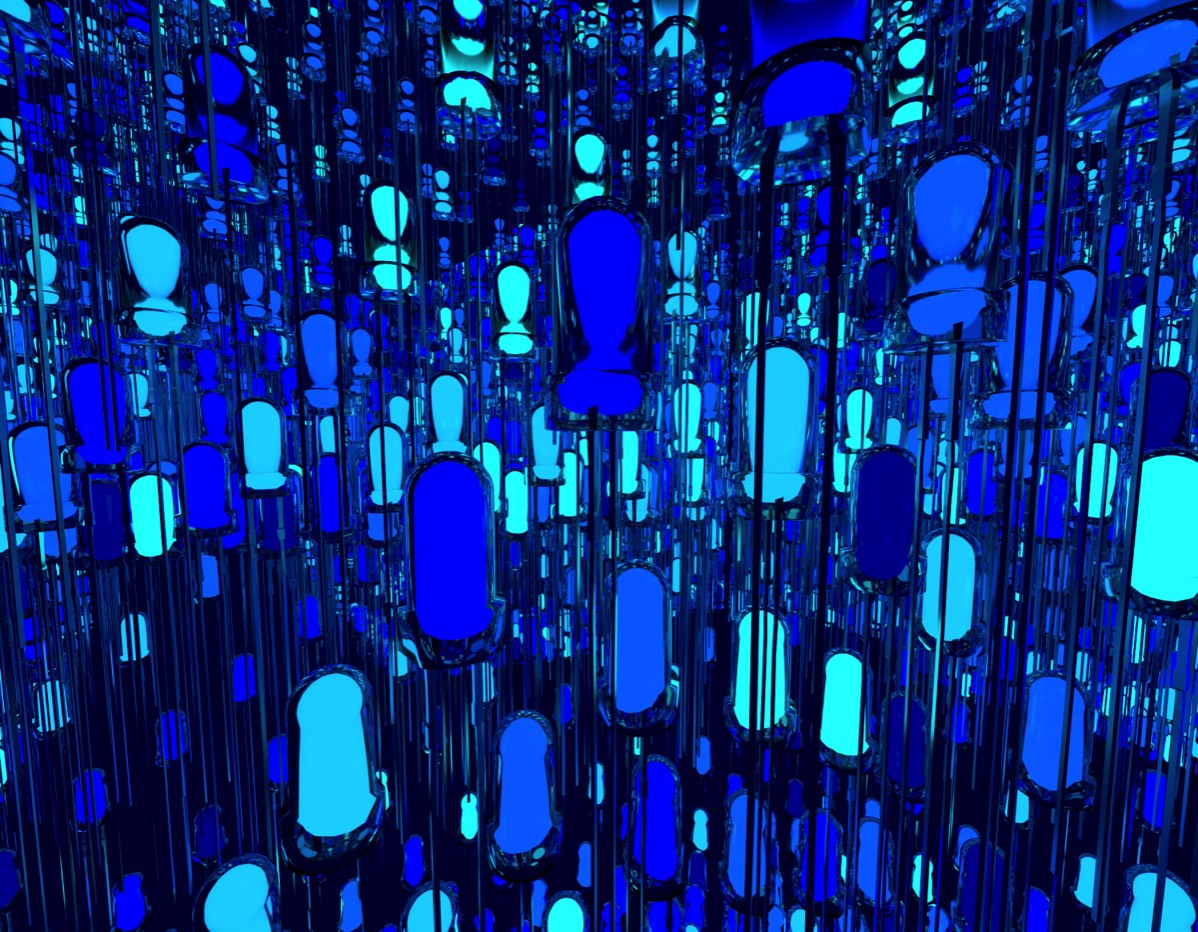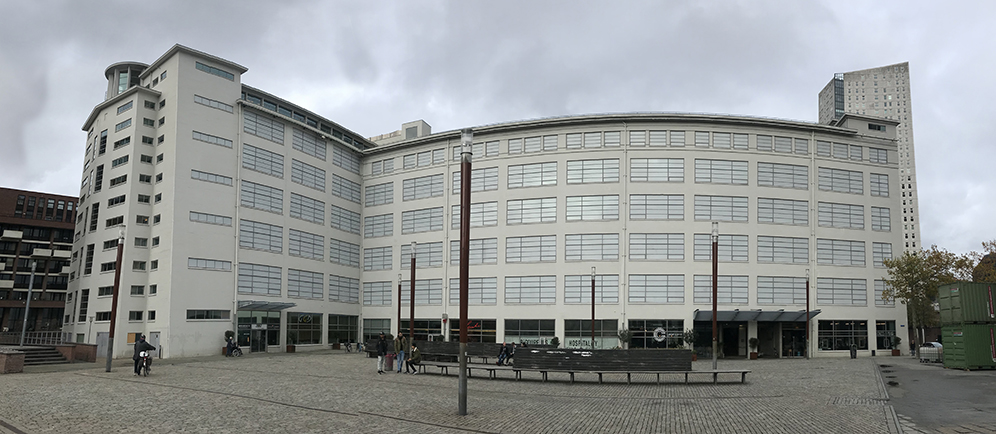 Clausplein Eindhoven "Witte Dame" in preperation
When creating a 3D mapping project, one needs to achieve a match between the actual building and the virtual image. These two elements have to fit together seamlessly. To organise the content properly, one has to be entirely familiar with the appearance of the facade on which it is to be projected. We therefore reproduce it in a highly accurate 3D model of the building, which enables us to turn the site into a virtual environment. This can be used to gain control of the accuracy of all the settings at a very early stage. Such a VR application enables us to optimally test the perspective of the building and the show. It is the model that serves as the basis for building the content, and therefore the entire story.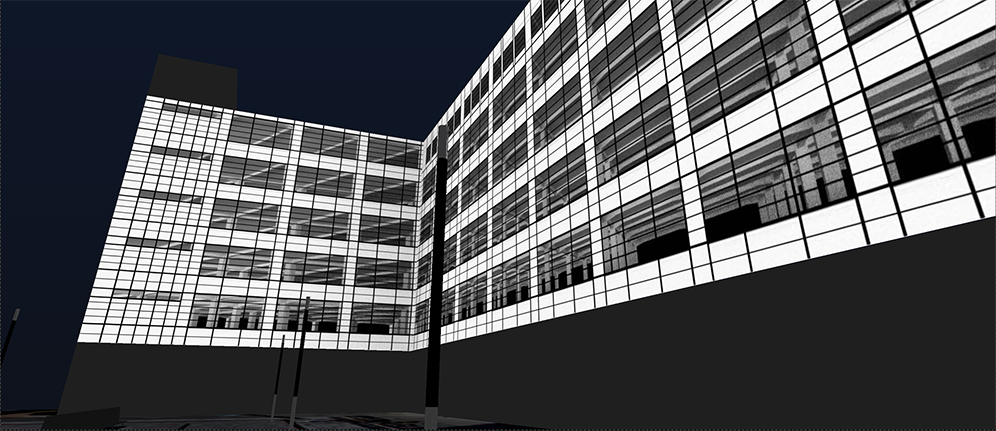 Virtual testing environment Clausplein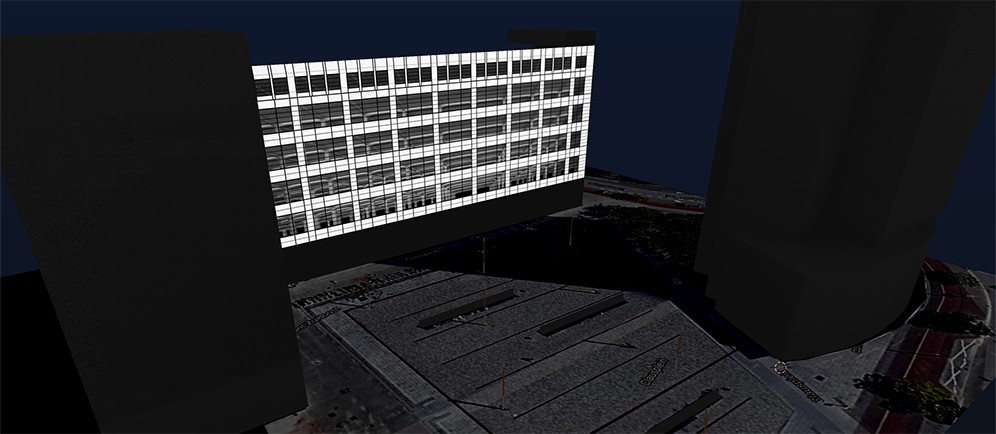 Virtual testing environment Clausplein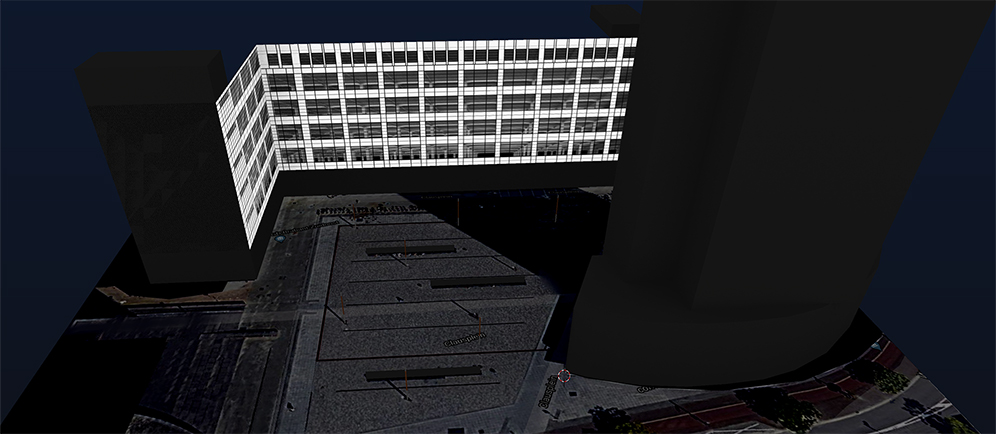 Virtual testing environment Clausplein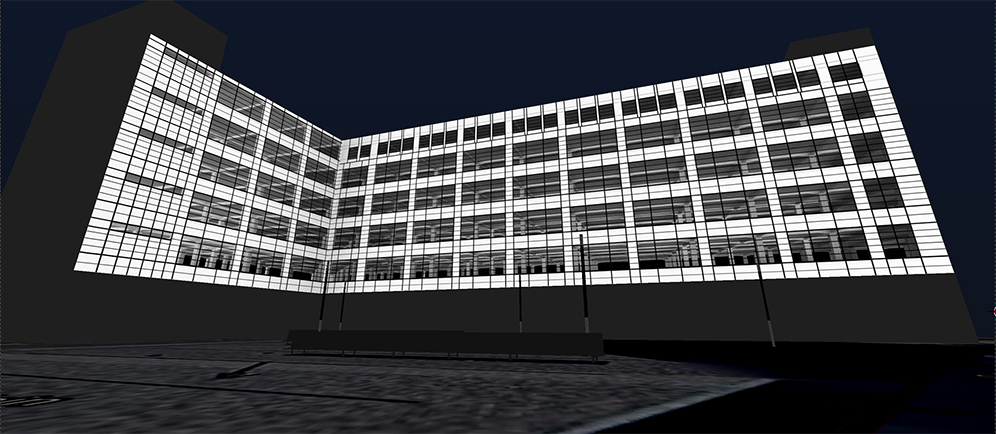 Virtual testing environment Clausplein
It is not particularly difficult to test and correct a 3D animation. After all, it is a linear sequence that one can easily play repeatedly. Correcting 3D mapping projects, on the other hand, is virtually impossible. The two main stumbling blocks are;
1 the hardware setup (beamers, containers, audio, power supply, etc.) is not constructed until shortly before the launch of the event, due to security and cost considerations in particular. It is therefore simply not possible to test the show on site a month in advance.
2 the ultimate high-resolution rendering of the completed film to be projected by the beamers. These "films" are almost invariably produced in ultra-high resolution, well in excess of 4K. The substantial projection dimensions of 3D mapping projects inevitably imply that the image comprises vast numbers of pixels. On-site testing is therefore hardly possible, as rendering – which can take several weeks – is not carried out in-house but at so-called render farms. Were I to render it all myself, over a year of computer utilisation would be required for each project. Re-rendering errors in the space of two days is simply not an option therefore.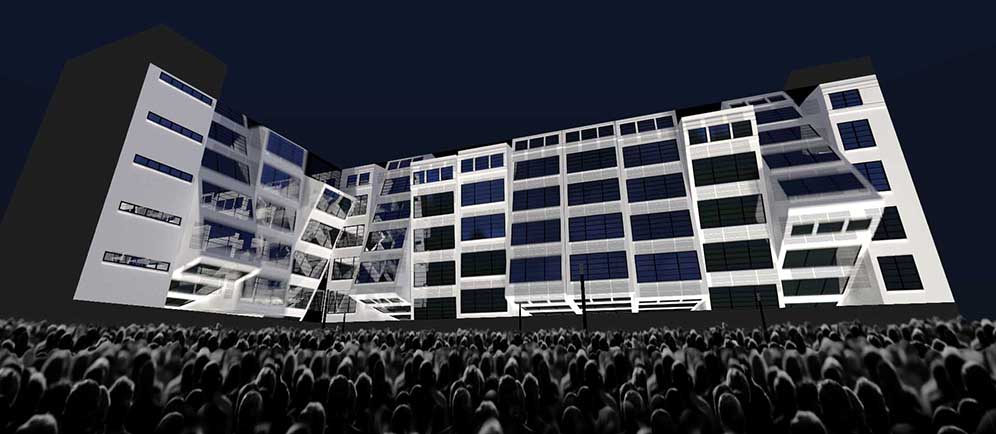 Virtual testing environment Clausplein with virtual public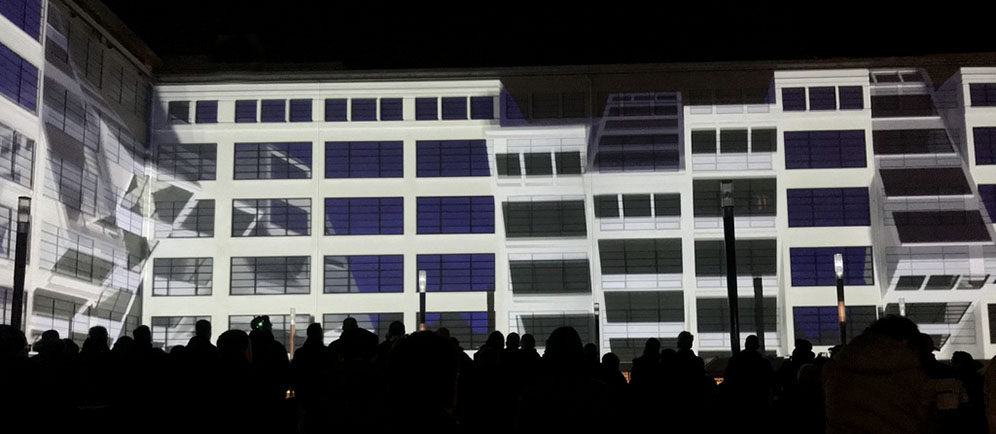 Life registration "Colour Symphony" show on the Clausplein, GLOW 2019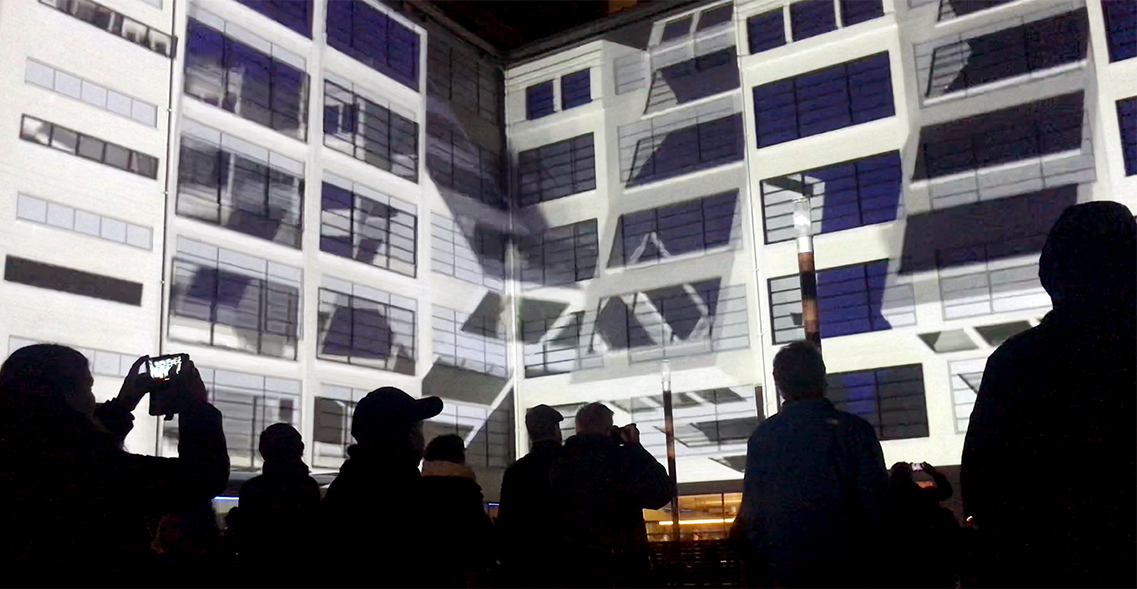 Life registration "Colour Symphony" show on the Clausplein, GLOW 2019